VTrans Megatrend 1: Climate
Increase in Flooding Risk due to three hazards (1) sea level rise; (2) storm surge, and (3) inland/riverine flooding
There is significant uncertainty around the forecasts; therefore, three scenarios - High, Medium, and Low Impacts - are developed for each Macrotrend. Finally, cumulative impacts of this and other macrotrends are estimated in Step 3 of the policy (web page).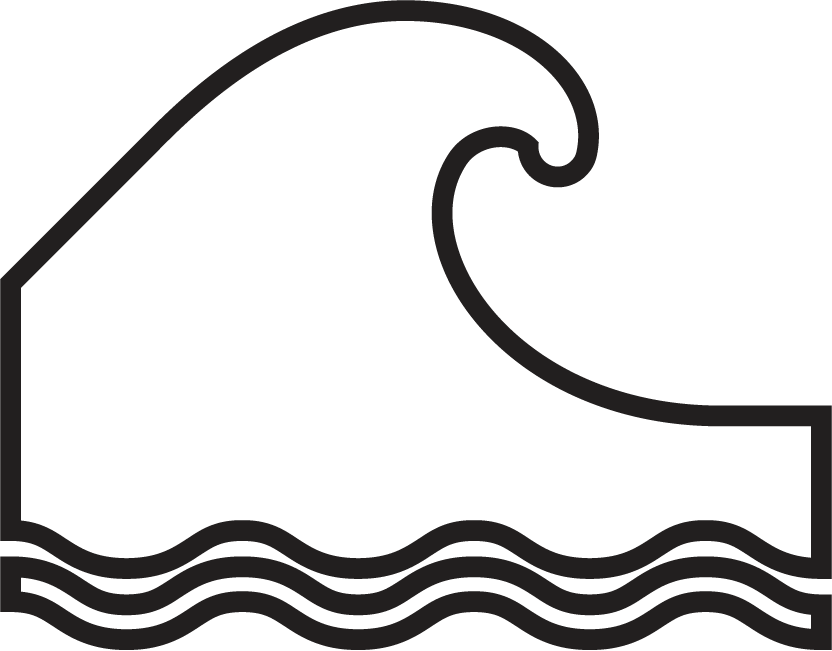 Macrotrend # 1: Increase in Flooding Risk
The drivers of this macrotrend include: Emissions of heat-trapping gases. The following chart shows the number of directional roadways miles at risk from flooding by hazard type in the Medium Impact Scenario. The interactive map shows three scenarios developed for each of the three hazards.
VTrans Macrotrend 1: Flooding Risk Assessment Technical Memorandum includes background information and a detailed methodology for practitioners interested in the model's methods, processes, and limitations.
Number of Roadways At Risk from Flooding
This chart is intended for view in portrait mode or on larger screens
Noteworthy Items
The intent is to prepare, not predict. This risk-based approach allows for identification and analysis of a range of potential impacts to help determine temporal proximity and relative priority.
Policy drivers can modify trends to achieve more desirable outcomes.
The Policy for Development and Monitoring of VTrans Risk & Opportunity Register allows for monitoring and annual reporting of these trends.
Frequently Asked Questions (FAQs)
Looking for more specific information about the Policy for Development and Monitoring of VTrans Long-term Risk & Opportunity Register? Find more information on our Frequently Asked Questions page